Posted under:
Root Canal
Posted on: October 5, 2020
Are Dental Implants Right for You?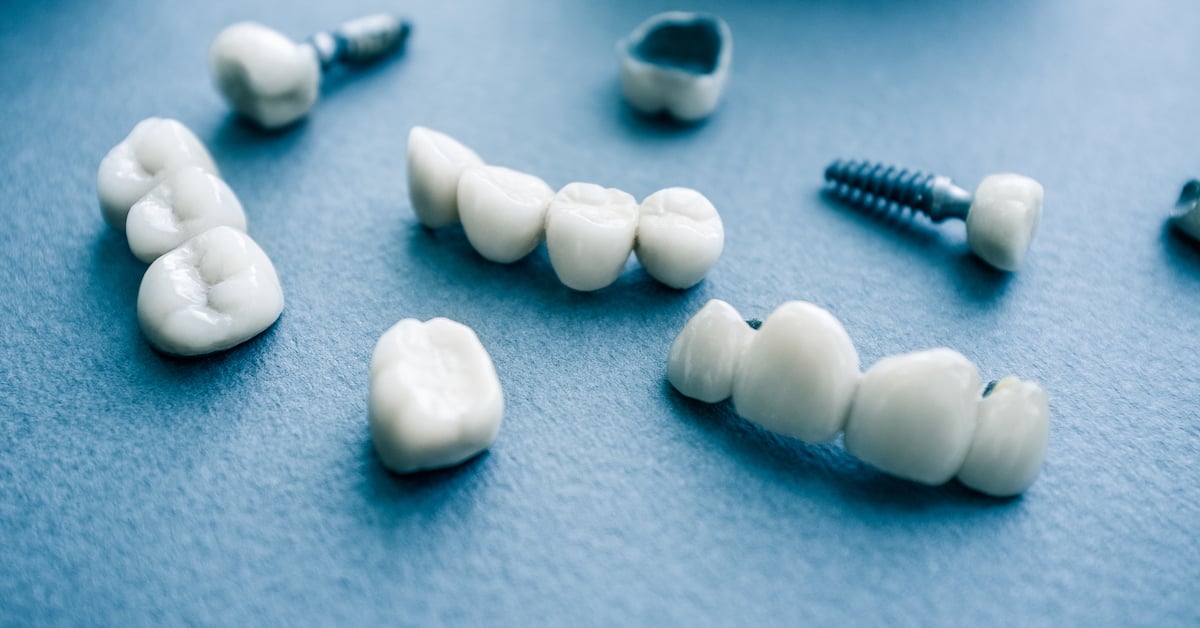 Do you have one, or possibly more, missing teeth in your mouth? If so, you're probably hiding them when you smile or talk. In the past, partial dentures or a bridge used to be the only way to replace missing teeth. Now, you can get permanent dental implants, effectively eliminating gaps in your smile.
According to the Centers for Disease Control and Prevention, more than half of individuals aged 20–39 have lost at least one of their permanent teeth. For older adults, those between the ages of 65 and older, nearly 20 percent have lost all of their natural teeth. Dental implants are one option for tooth replacement. Good candidates for dental implants are in good general health, have healthy gums and are not heavy smokers.
What Are Dental Implants?
Dental implants are three-part devices which replace a lost tooth. The implant is a screw or post that a dentist or oral surgeon surgically implants into or just above the jawbone. It serves the same purpose as a tooth root. The second part of the implant is called an abutment. The abutment goes on top of the implant and holds the crown. The crown is a custom-made prosthetic tooth. Together, they function the same as a natural tooth.
How Do Teeth Implants Work?
Teeth implants work exactly like natural teeth. You have the same biting force and chewing ability. They also look like the surrounding natural teeth as your dentist will make a mold for the dental lab that is fabricating the crown. The crown will be the same size, shape and color as your natural teeth.
What Is a Bone Graft Procedure and When Are They Necessary?
When you have a tooth missing, the jawbone slowly deteriorates. If you do not have enough jawbone to support a dental implant, your dentist may recommend a bone graft. This isn't as scary as it sounds. The procedure is routine; about 25 percent of people getting implants need bone augmentation.
Your dentist can use your own bone, synthetic bone material or donor more to graft on the site. This will encourage natural bone growth. Unfortunately, you have to wait several months for there to be enough bone in place to hold an implant.
What Are the Steps of the Dental Implant Procedure?
Most patients have an endosteal implant installed which means it will be inserted into the jawbone. This tends to be the most common type of implant. The procedure is as follows:
Placing Your Implant
Your dentist will drill a small hole in your jawbone to insert the implant. It may sound painful, but most patients are fine with local anesthesia. Your dentist will close your gum to cover the site and ask you to wait while the bone grows around the implant. This may take several months.
Putting on the Abutment
The abutment is a screw that holds your crown in place and connects it to the implant. Your dentist will have to open your gum again to put the abutment on top of the implant. Now, you will have to wait for the gum to heal, but this should only take a few weeks.
Creating and Placing the Crown
Once your gums heal, you'll return to the dentist and have them take a mold of our mouth. This will allow them to creat a custom crown that will match all your other teet and permanently attach to the abutment.
Am I Going to Be in Pain After Dental Implant Surgery?
Most patients wonder how much pain they will be in after implant surgery. There is swelling and bruising afterward, which should subside in about five days. Eat soft foods and avoid anything spicy.
You may feel minor pain for up to 10 days, but OTC pain relievers are usually enough to ease any discomfort. If your pain, swelling or bruising is getting worse, not better, after the third day, call your dentist.
What Are the Advantages and Disadvantages of Getting an Implant?
Dental implants are popular because many people with missing teeth feel the advantages outweigh the disadvantages. These are things you should discuss with your dentist during your initial consultation.
Advantages
Implants Help Prevent Jawbone Deterioration: Without a tooth root or implant, you can experience bone deterioration which makes your jawbone lose height. This can cause a change in your facial features.
Chew Food Better: Since an implant is at least as strong as your natural teeth, you'll be able to chew food better.
Speak Clearly: Without a missing tooth, your speech will improve.
Less Invasive: A traditional dental bridge requires your dentist to shave down the two healthy adjoining teeth for crowns so they can hold the bridge. With an implant, the adjoining teeth are untouched.
Easy to keep Clean: You clean your implants the same way you clean your natural teeth. Unlike dentures, you don't have to take your implants out to clean them.
Disadvantages
Initially More Expensive: Dental implants are the most expensive tooth replacement option, at least initially. In the long-term, they are a better value because they last longer. We understand that the initial cost can be daunting; please ask about financing options during your consultation.
Dental Insurance Rarely Covers Implants: It's rare to find coverage for dental implants, however some insurance companies are starting to see the value as they can last 20 years or more.
Infection: While implant surgery is predictable and safe, infections can occur in a very small percentage of cases.
Lengthy Procedure: It can take months to have your implant surgery and get your crown. Most patients believe it is worth the wait.
Dental Implants Are Not for Everyone: Dentists do not recommend implants for people with poor gum health, certain medical conditions that slow healing and heavy smokers.
Do Local Dentists Offer Dental Implants?
You can ask your local dentist if he or she has experience placing implants and special training in implant dentistry. Ask your dentist about his or her credentials; reputable dentists will not hesitate to supply this information. They will be able to work with you to determine the best course of action for replacing your missing tooth.
If you would like a consultation, contact us online or call our office. We would be happy to arrange a convenient time for you to come in and learn if dental implants are right for you.