Posted under:
Root Canal
Posted on: August 18, 2022
Emergency Dentist in New Castle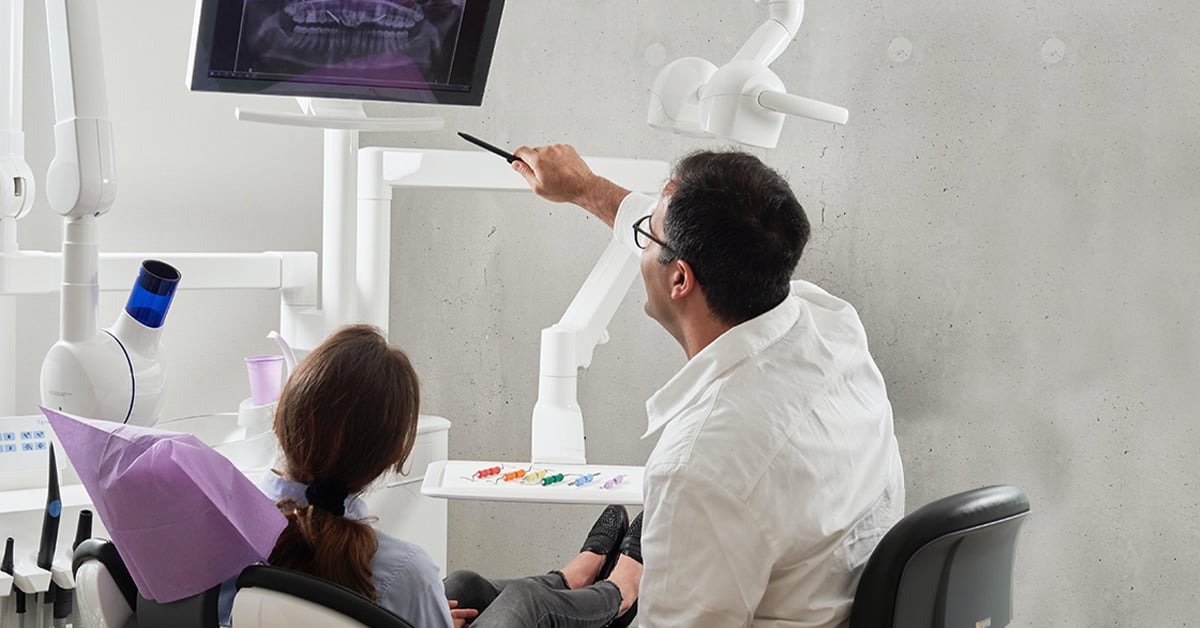 Even if you've planned for all contingencies and have great oral hygiene, you can have a dental emergency, and it will absolutely occur at the most inopportune time.
Things happen. You could have missed some food particles during flossing. You could have been in an accident or gotten hit in the mouth at your kid's ball game…the possibilities are endless. However, the result is the same. You need an emergency dentist in New Castle. If you don't have one, call our New Castle office during regular hours, and we can help you. Usually, we try to see emergency patients on the same day they call. If your emergency occurs after hours, then go to the nearest hospital emergency room for treatment. Most ERs have an emergency dentist on call or on staff, so they'll make sure you receive the most appropriate procedure for your issue.
What's Considered a Dental Emergency in New Castle?
The term emergency applies not only to the urgency of the issue but the time of day it requires treatment. Most dentists offer emergency dental services during regular business hours, and some offer emergency services outside of regular hours. Either way, the degree of emergency is determined by the following criteria:
The type of issue and its location
The degree of pain the patient is experiencing
The level of pain
The degree of injury that can occur if the issues remain untreated
Since pain is subjective, it's not necessarily the most important. The same injury may be excruciating to one person while it's tolerable to another. However, if you have any of the following issues, you should go directly to the ER:
An abscessed tooth
Knocked-out teeth
Dry socket pain
Cracked or broken teeth
Bleeding that will not stop after 15 minutes
Severe toothaches with pain or pressure.
Is a Broken Tooth a Dental Emergency?

If you've broken or cracked a tooth, you should cover any jagged edges with dental wax so you don't damage the inside of your cheek. Then, call our New Castle emergency dental office for an appointment. Treating a broken or fractured tooth immediately will deter an infection, and make it easier to restore the tooth, so don't procrastinate. Call our New Castle emergency dental office for an appointment during regular hours.
Usually, we encounter a knocked-out tooth among children and young teens, but it also happens to adults. If you have a knocked-out tooth, hold it by the crown only, rinse it with warm water, and replace it in the socket. Continue to hold it in place and call our New Castle office for an emergency dental appointment. If it's after hours, go to your nearest hospital emergency room. When treated immediately, a knocked-out tooth can usually be salvaged, and you'll avoid the necessity of an artificial tooth.
Pain and Swelling with Dental Emergencies
Swelling always signals a problem, so it shouldn't be ignored. Like pain, edema is your body's way of notifying you that there's a problem. Don't ignore facial swelling, especially if it occurs suddenly. Call our New Castle office or go to the local ER if it's after hours.

If you've recently had an extraction, you're at risk of developing dry socket syndrome, so ask your dentist how to avoid it. Dry socket syndrome is very painful and usually appears a few days after your extraction. The pain won't be manageable with over-the-counter analgesics. You'll need a prescription painkiller, so call us or go to the nearest ER if it's after hours.

Crowns and fillings can loosen for several reasons, and sometimes all they need is to be re-cemented. Otherwise, we can order a replacement crown and provide you with a new filling. Either way, you need prompt dental treatment if you have a lost or loose filling or crown. Call our New Castle office for an emergency appointment during regular hours, or go to the nearest ER.

If you develop sudden, severe pain or pressure in a tooth, you need emergency dental treatment from our emergency dentist during regular hours or from your nearest hospital ER.

Since an abscessed tooth starts as an infected tooth, you should never develop an abscess, but thousands of people do. An abscess is very serious and can have life-threatening ramifications, so you should never ignore an infected tooth. The bacteria in the abscess can pass through the thin tissues in the mouth and travel throughout the body so that not only do you have an infected tooth, but your entire body has become infected. This can damage your major organs and eventually be fatal, so if you have an infected or abscessed tooth, don't ignore it. Seek emergency treatment without delay.
Which Factors Determine If I Have a Dental Emergency?
Several factors are considered when determining whether a situation is an emergency, part of which is the degree of pain you're having. Part is the amount of damage that exists.
However, if you have any of the following, your emergency may have a physical component, and you should go directly to the ER:
Severe bleeding
Severe swelling
Sudden trauma to the head, face, jaw, or teeth
If you have one or more of these symptoms, immediately go to the local emergency room. You should call 911 if any of the above symptoms are accompanied by one or more of the following:
Chills
Fever
Difficulty with breathing or swallowing
In combination, these symptoms can have a life-threatening component that your dentist can't treat. Remember, your dentist can only treat dental issues.
Being Proactive Can Help Avoid Emergencies
When you have good oral hygiene, you're less likely to develop dental emergencies. However, you should still have annual exams because things happen, and some dental diseases appear without symptoms. Your dentist will be able to detect and treat them long before you'll know that they're there.
How Can I Find an Emergency Dentist in New Castle?
If you're searching for an emergency dentist in New Castle, then call New Castle Dental Associates at (302) 352-2321, and we can help you.
Call us today. You'll be glad you did.