Gingivitis: Symptoms and Causes in New Castle, DE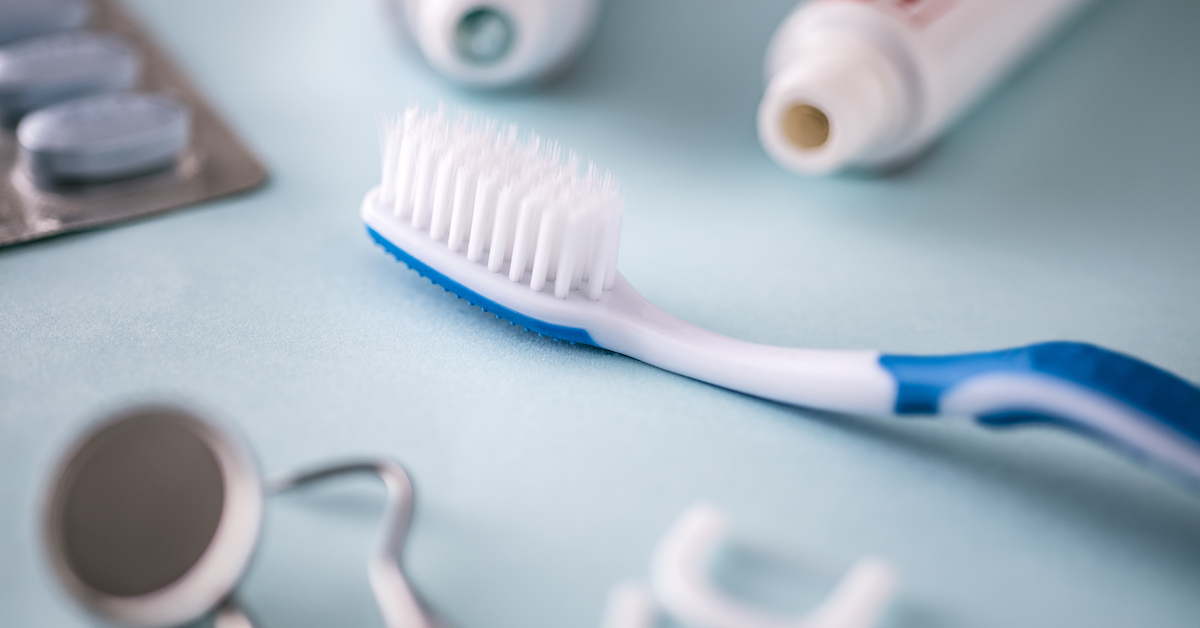 If you brush and floss every day, you might think that you won't get gingivitis. You may not notice the color of your gums or worry about a little blood when you brush or floss. But did you know that the National Institutes of Health reports that half of all adults in the U.S. have bleeding gums? People check their teeth to make sure they look bright and shiny, but many don't notice their gums. Gingivitis is often painless, so people often ignore the warning signs, if they notice them at all.
What Is the Definition of Gingivitis?
Gingivitis is an inflammation of the gums. It is the mildest form of gum disease, and the only one that is reversible. Gingivitis may progress into periodontal disease, a major cause of tooth loss in adults. There is mild, moderate and severe periodontal disease. If you don't seek treatment for gingivitis, your gums may separate from your teeth, forming pockets of bacteria. Once the bacteria get under your gums, they can slowly destroy the tissues and ligaments and harm the tooth socket. Eventually, the tooth loosens and may fall out. Gingivitis does not always lead to periodontal disease.
What Are Common Signs of Gingivitis?
If you have gingivitis, you may notice:
Red or purple gums
Puffy gums
Swollen gums
Bleeding gums
Persistent bad breath
If you have periodontal disease, you may see:
Your gums pulling away from your teeth
Pus between your teeth
Receding gums
New spaces between your teeth
Partial dentures that don't fit well anymore
A change in the way your teeth fit together
A study in the Journal of Dental Research says nearly half of the adults in America have a form of gum disease. The problem gets worse as people age; of adults age 65 and older, 64 percent have moderate or severe periodontitis.
If you have any symptoms, contact us to schedule an examination. If you have gum disease, we can start treatment right away.
Am I at Risk for Gingivitis?
If you have poor oral care habits, you are at risk for developing gingivitis. When you allow plaque to build up on your teeth, it can turn into tartar, a hardened form of plaque that you can't remove by brushing. If you neglect to schedule regular dental exams and teeth cleanings, you increase your risk of developing gingivitis.
You have to be particularly vigilant if you have any of the following risk factors for gingivitis:
Smoking
Stress
Diabetes
Genetics
Hormonal changes from pregnancy or menopause
A poor diet high in sugar
Crooked teeth
Smoking is the most significant risk factor for developing gum disease. It can also make treatment less effective.
How Can Gum Disease Affect My General Health?
Your gum health is linked to your overall health. Researchers believe that the inflammation from gum disease is the link between gum disease and systemic diseases. Periodontal disease is associated with many chronic inflammatory conditions, including:
Diabetes: Gum disease will make it more difficult for individuals with type 2 diabetes to control their blood sugar. Additionally, individuals with uncontrolled gum disease have a higher risk of developing type 2 diabetes. The link goes both ways; people with diabetes have a higher risk of developing gum disease.
Heart Disease: Inflammation and bacteria buildup in your mouth may lead to your blood vessels becoming narrow and eventually a blockage may occur. People with periodontal disease are two times more likely to develop cardiovascular disease.
Stroke: Having gum disease may make you more likely to have a stroke from blocked arteries in the neck or other areas of the body. About 80 percent of strokes are the result of blocked arteries.
Impotence: Men who have periodontal disease have an increased risk of developing impotence, according to the American Academy of Periodontology.
Memory: According to WebMD, people with healthy gums perform better on memory tests than people who have gingivitis.
Rheumatic Diseases: Moderate to severe periodontal diseases can contribute to the severity of rheumatic inflammatory diseases.
Alzheimer's Disease: A recent study established a link between a toxic enzyme from gum disease and Alzheimer's.
What Treatment Reverses Gingivitis?
Our dentist or dental hygienist will professionally clean your teeth to remove the plaque and tartar that have built up on your teeth. Next, a member of our dental team will show you how to clean your teeth more effectively at home. You should brush with a soft toothbrush for at least two minutes twice a day. An electric toothbrush makes it easier to remove plaque. You also need to floss at least once a day and use a mouth rinse that will kill bacteria. Your dentist may suggest lifestyle changes, such as quitting smoking, as well. Ensuring thorough oral care at home and having exams and teeth cleanings every six months can prevent gingivitis from returning.
If your gum disease has progressed beyond gingivitis, your dentist may suggest scaling and root planing, which is also called a deep cleaning. This procedure cleans both above and below your gumline. A deep cleaning will smooth out the roots of your teeth, making it harder for plaque to stick to them. The procedure also makes it easier for your gums to heal and reattach to your teeth. If you have severe gum disease, surgery is an option.
Phone us or contact us online to learn more about gingivitis prevention and treatment. We look forward to helping you enjoy good oral health for many years to come.