Posted under:
Root Canal
Posted on: November 21, 2022
November Is Mouth Cancer Action Month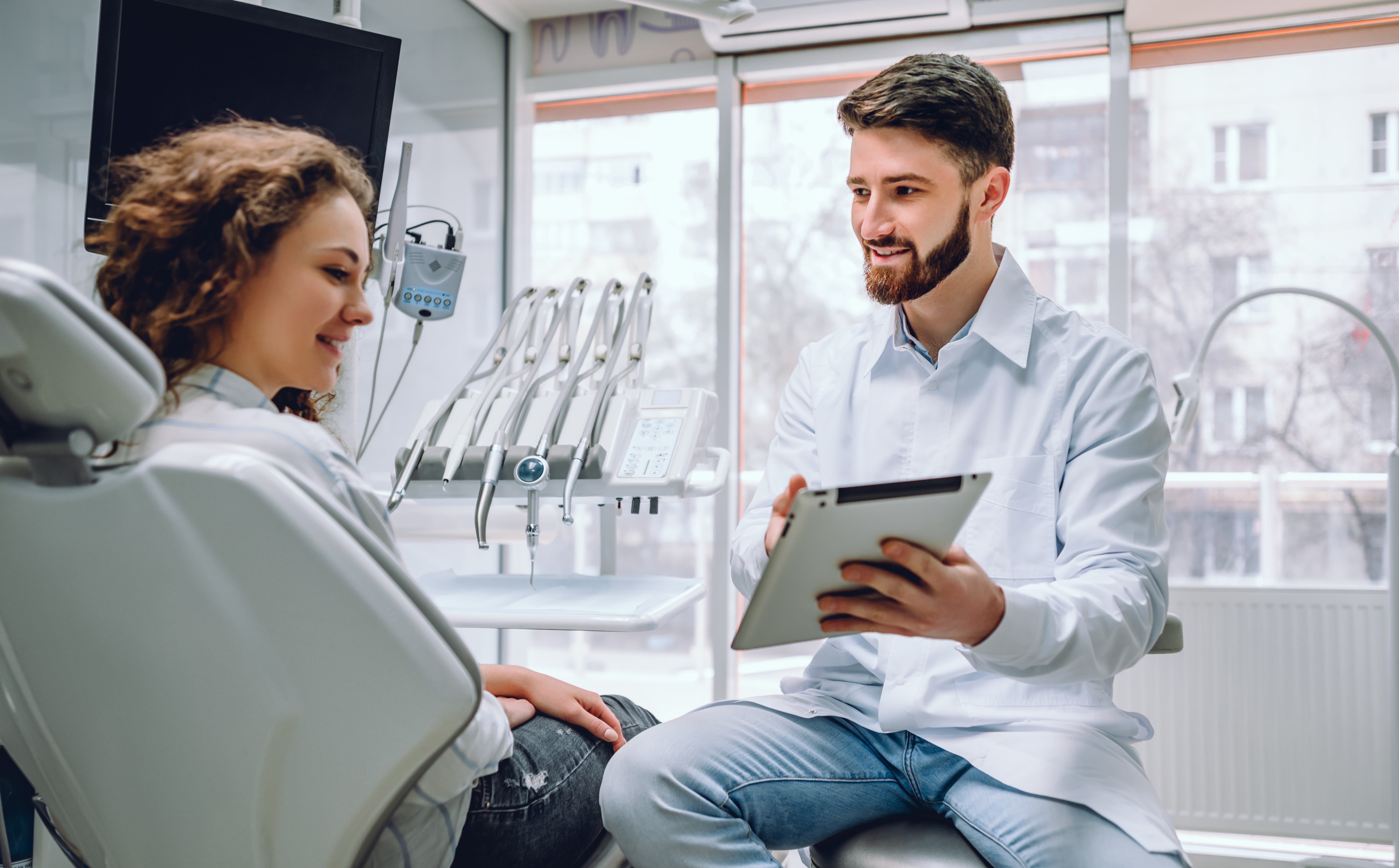 Going to the dentist is always a good idea. However, going to see your local New Castle dentist may be more important to your health than you know. Your dentist not only cleans your teeth but also scans your mouth for oral cancer.
Since November is Mouth Cancer Action Month, let's discuss oral cancer. We will take a look at what oral cancer is, some of the symptoms and ways that you might be able to prevent it.
Are you worried that you might have oral cancer? Remember that it is not something that you can diagnose yourself. If you think that you have oral cancer or you simply have an abnormality in your mouth, set up an appointment with your dentist.
Oral Cancer: What Is It?
Sometimes referred to as mouth cancer, this is a type of cancer that affects the mouth, tongue, gums, and lips. This cancer can be dangerous because it can be hard for you to detect by yourself. That's why getting an assessment for oral cancer at your local dentist is so important.
Another reason why oral cancer is so dangerous is because it can spread quickly in the early stages. If you think that you have oral cancer, reach out to your dentist right away. Even if you don't have oral cancer, the dentist will be able to determine the cause of your problem.
What Are the Signs of Oral Cancer?
Like with any cancer, the quicker that you detect oral cancer, the better the chances you have of overcoming it. That is why it's vital to know the early warning signs of oral cancer.
In most cases, oral cancer starts with small abnormalities in your mouth, teeth or gums. However, determining if you have oral cancer can be tricky because the abnormalities could be signs of other, less serious dental issues. Once again, only your New Castle dentist can say whether or not you have oral cancer.
Of course, there are a few warning signs that you can still look for. Pay attention to ulcers or sores in your mouth that take longer than three weeks to heal. Also, you should keep an eye out for white or red patches that appear in your mouth.
What Can Cause Oral Cancer?
Determining what causes oral cancer can be tough. Sometimes, people develop oral cancer through no fault of their own. Scientists believe that certain genes make people more likely to develop some types of cancers. That said, there are a few things that you can avoid to lessen your chances of developing oral cancer.
Using Tobacco Products
Using tobacco products significantly increases your risk of getting oral cancer. The longer you use tobacco products, the higher your risk rises. It's essential to keep in mind that using tobacco doesn't just refer to smoking tobacco. It also refers to chewing tobacco. The use of any tobacco products can increase your risk of getting cancer in your gums, cheeks or lips.
Not convinced that tobacco increases your risk of oral cancer? Consider that nearly two out of every three cases of oral cancer are directly linked to the use of tobacco products. While tobacco might not cause oral cancer for everyone, it does significantly increase your chances.
Heavily Using Alcohol
Drinking alcohol from time to time shouldn't increase your chances of getting oral cancer. Heavily drinking alcohol, though, can increase your risk of oral cancer. Studies show that heavy alcohol consumption, which is more than 21 alcoholic drinks a week, can increase your risk of developing oral cancer.
What if you drink heavily and use tobacco? In that case, you are six times more likely to get oral cancer than someone who doesn't do either of those. That is why it's crucial to avoid drinking heavily and using tobacco if you want to lower your risk of oral cancer.
Considering Other Factors
Other factors beyond alcohol and tobacco usage can contribute to the development of oral cancer. For example, being male puts you at a greater risk, and this risk increases further after the age of 45.
Additionally, prolonged exposure to the sun can increase your chances of getting oral cancer on your lips. A poor diet and lack of exercise can increase your risk too. Keep in mind that if you have previously been diagnosed with head or neck cancer, you are at a greater risk of getting oral cancer as well.
If you wear dentures, make sure that they fit properly. Studies show that people who wear ill-fitting dentures are at a higher risk of developing oral cancer, likely because of the mouth irritations that the dentures can cause.
How Is Oral Cancer Treated?
Treating oral cancer is different for everyone. There is no one-size-fits-all approach. In some cases, you can treat oral cancer by removing the affected tissues. If the cancer has spread too far, you might have to undergo other forms of cancer treatment, such as chemotherapy.
Typically, treating any kind of cancer requires a team of specialists. In the case of oral cancer, you will need the help of a general dentist, a maxillofacial surgeon and a doctor who specializes in treating cancer.
Can We Prevent Oral Cancer?
There is no way that you can completely prevent oral cancer. After all, some people simply develop oral cancer because of their genetics. Despite that, you can lower your risk of getting it by not using tobacco products or drinking heavily.
Also, you have to see your general New Castle dentist from time to time. Doing so is the best way to ensure that you catch any signs of oral cancer early. In addition, some studies show that people who eat foods that are rich in omega-3s have a lower chance of developing oral cancer.
Are you ready for your oral cancer screening? If so, reach out to us to set up an appointment. Give us a call today to take your first step toward protecting yourself against oral cancer.