Uncover the Truth About Root Canal Treatment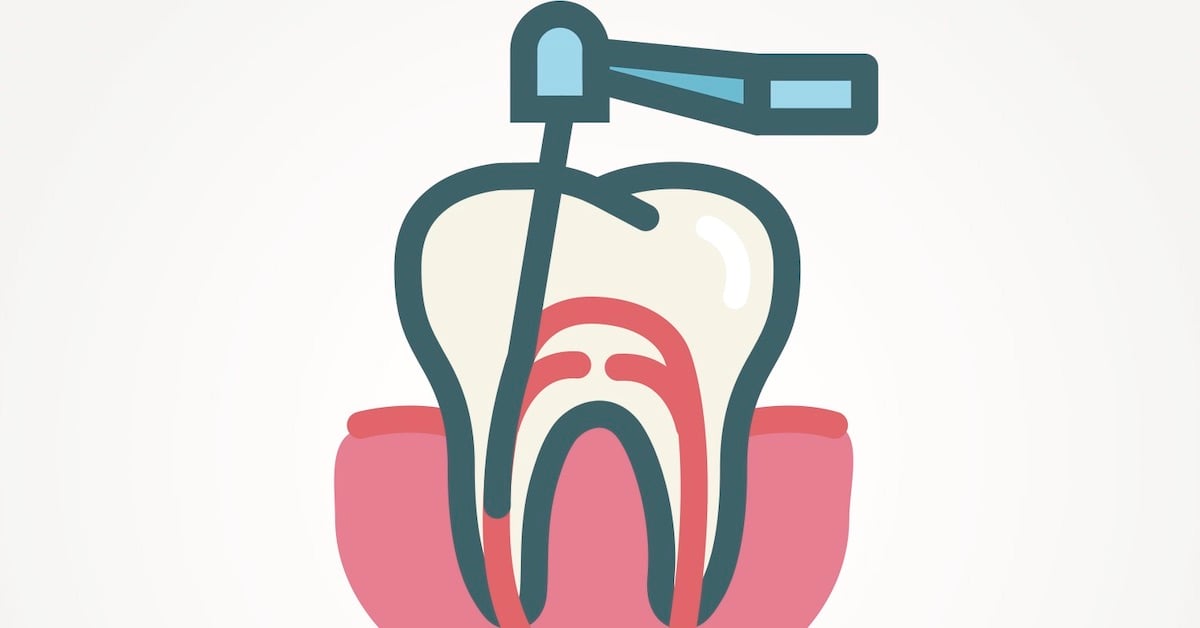 Have you been putting off seeking out a root canal treatment because you're afraid that it will be a painful experience? You're not alone. While many people believe that root canals are the cause of pain, they are actually a remedy for tooth pain. Not only that, but the procedure itself is performed under anesthetic, so you won't feel a thing. Continue reading this helpful guide to inform yourself on the truth about receiving a root canal.
Why Root Canals Are Sometimes Necessary
The inside of each of your teeth is filled with a material that is known as pulp. Sometimes, pulp can become so badly infected, damaged, or decayed that it can lead to severe tooth pain. This often requires a root canal to be done to get rid of the pain. If your dentist decides that you need to have a root canal, it's because it is the only way to save your tooth.
What to Ask Your Dentist About Root Canals
Your dentist will be able to tell you if a root canal will resolve your tooth pain. When you first visit your dentist, you can ask him or her any questions that you may have about the process. Commonly asked questions are:
1. Am I good candidate for this type of procedure?
2. Do root canals cause pain?
3. Is there a better option for treating my tooth pain?
4. What happens during and after a root canal procedure?
5. How long will it be before I am fully healed?
6. Will anesthetic be used during my root canal?
7. What kind of risks are there to receiving a root canal?
8. How much do root canal treatments cost?
9. How do I know if my insurance covers this type of treatment?
10. Will the procedure effect the strength of my tooth?
Symptoms That You May Need a Root Canal
There are several indications that you may need to have a root canal. The most obvious of these is severe tooth pain. However, there are other symptoms that you need to look out for. If you experience any of the below issues, get in touch with your dentist as soon as you can:
• Teeth and gums that are sensitive
• A bump on the gums in the location of the affected tooth
• Gums that are red or swollen
• Tooth pain that is severe or persistent
• A discolored tooth
• Tooth sensitivity to heat or cold
• Severe decay
A Guide to the Root Canal Process
The fear of the unknown is one of the biggest reasons why people are afraid of getting a root canal. Knowing what each step consists of in a root canal can help ease any fear that you may be feeling. Continue reading this guide to fully understand what happens during root canal treatment.
Step 1 – Detecting the Infection
Swelling, redness or tooth pain are all signs that you need to have a root canal. Your dentist will examine your mouth to be sure that this is the right treatment option for you.
Step 2 – Beginning the Root Canal
The first part of the root canal process is to numb the tooth with anesthetic so that you won't be able to feel anything during the procedure. After this has occurred, your dentist will cut open the top of your tooth. This provides him or her with access to the pulp.
Step 3 – Removing the Problem
The damaged or infected pulp will be removed by your dentist, who will then clean out the inside of the affected tooth.
Step 4 – Filling the Tooth
The tooth's canals will be shaped with special tools. After this, the canals will be filled with a special type of filling that preserves the structure of your tooth.
Step 5 – Restoring the Tooth
The opening at the top of your tooth will be closed with a temporary filling.
Step 6 – Receiving the Crown
Once everything has healed, you will have a permanent crown placed over the crown of the tooth. This prevents the tooth from becoming further decayed or injured.
What Happens After a Root Canal?
The healing process begins as soon as your dentist finishes your procedure. This guide will provide you with tips that will assist in the healing process, while also giving you information about what to expect after your procedure.
What Does it Feel Like After a Root Canal?
You can expect to feel symptoms such as tingling and tenderness in the affected tooth for a few days after the procedure has taken place. In addition to this, jaw tenderness and the affected tooth feeling different are common symptoms that may last for a few weeks. You should be able to manage any pain or discomfort you are feeling with over-the-counter medications. Your dentist should be informed immediately if you have any severe pain or pressure.
Tips for Proper Healing
It's imperative that you follow your dentist's instructions exactly. He or she will give you aftercare instructions that are uniquely suited to your case. You can call your dentist with any questions or concerns you have. You should also contact your dentist if you have any severe pain, discomfort or any type of unusual reaction. Common aftercare directions are:
1. To not consume food until the anesthetic wears off.
2. To avoid biting or chewing in the area where the root canal was performed.
3. To follow your dentist's directions about pain medication.
4. To gently brush or floss in the location around the affected tooth.
5. To contact your dentist's office right away if you experience pain, swelling, nausea or an allergic reaction.
What Happens at Your Follow Up Appointment?
The final step of root canal treatment is to return to your dentist's office to have a permanent crown placed on top of the affected tooth and ensure the procedure was successful!