Why Flossing Is a Must, Not a Maybe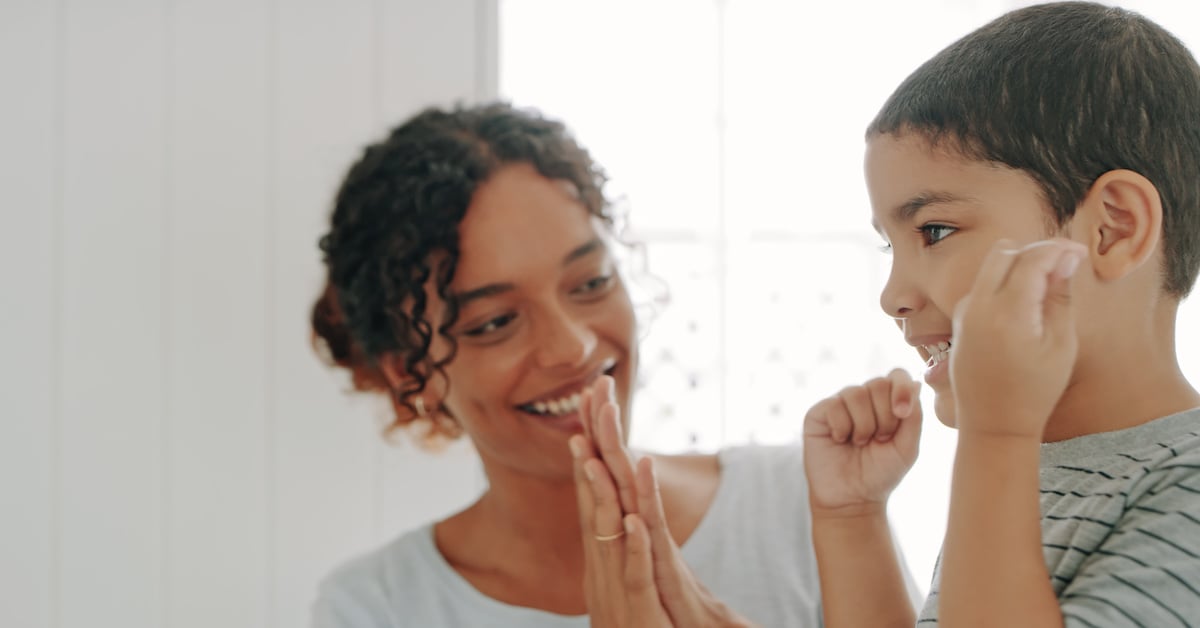 If you are like most people, flossing can seem like an afterthought or some that can be skipped on busy days. Dental experts, however, recommend that you floss at least once daily to protect your teeth and gums from the dangerous effects of poor dental hygiene. Flossing and brushing your teeth is the perfect combination to eliminate the plaque and bacteria that can cause gum disease, cavities, and tooth decay, among many other problems. By practicing good dental hygiene habits every day, you and your family can keep your teeth and gums healthier, and protect your overall health! Yes, your mouth health is closely tied to your overall health. The importance of flossing cannot be overstated and we hope you don't think about skipping it again after you read this article.
Removing Plaque and Tartar and Protecting Your Gums
Plaque is a sticky substance that is always forming on the teeth. The bacteria in plaque interacts with the foods you eat to create an acid. The acids and bacteria in plaque attack the surfaces of the teeth and can cause cavities, tooth decay, and gum disease. Brushing alone cannot remove all the plaque from between or even on the teeth. Flossing is necessary to dislodge food particles and to clean the areas between teeth as thoroughly as possible.
Not taking care of your teeth and those of your children can lead to increased risks of cavities, tooth decay and gum disease. Of these threats, periodontal disease or gum disease is the biggest threat to your teeth and to your overall state of dental health. Gum disease starts as gingivitis, which is characterized by the irritation and inflammation of your gums. Some of the symptoms of gingivitis include redness or bleeding of the gums and a slight receding of the gums from your teeth. As this condition progresses, it develops into gum disease that can cause loosening of the teeth, bone loss in the jaw and the eventual loss of some of your permanent teeth.
Now that you know that flossing every day can protect your teeth and gums from decay and gum disease, let's take it one step further. The inflammation in mouth bacteria has been linked to other systemic diseases that wreak havoc on your body. We're talking about diseases like cardiovascular diseases, diabetes, obesity and pneumonia, just to name a few! When you consider that you can reduce your risk of developing these diseases simply by flossing every day, flossing starts to sound like a very good idea.
Certain individuals are more likely to develop gum disease and other problems, and these people should be even more diligent about flossing and visiting with their dentist regularly. However, there are other circumstances in which people should be particularly attentive to their flossing habits. For example, people with constant dry mouth or those taking medications that cause dry mouth should be very consistent with their dental care routine. Dry mouth creates the perfect conditions for bacteria proliferation through a lack of saliva. Saliva cleanses the mouth of excess bacteria, and without saliva, bacteria and the resulting problems can get out of control. Talk to your dentist if you're looking for more information.
Why Flossing Is Important for Children
Baby teeth are just as vulnerable to the effects of plaque as adult teeth. It is recommended that you begin flossing your child's teeth just as soon as two teeth abut in their mouth. Flossing can also be used to clean teeth thoroughly, especially teeth that have wider gaps between them. Your dentist can provide clear and easy-to-follow instructions for flossing your baby's teeth and preparing for a lifetime of brighter smiles and better dental health.
Teaching Your Kids to Floss
Once your children are old enough to floss on their own, finding ways to make sure that they brush and floss properly every day is essential for the health of their teeth. Making weekly charts and rewarding children for each week that they accomplish their brushing and flossing tasks successfully is one method for encouraging your kids to keep their teeth clean and healthy. Finding other ways to make flossing fun for your children, such as buying child-specific flossing tools and making flossing time fun with a game or competitive app, can go a long way in instilling lifetime flossing behaviors. Positive reinforcement and showing your children your own commitment to flossing and brushing each day can also help your children manage their own dental hygiene habits.
Techniques for Proper Flossing
Lucky for you, there are only four simple steps to flossing correctly!
Wind – Snip off about 18 inches of floss and wrap that around your index fingers and thumbs to create a taut string.
Guide – Next, guide the floss using your index finger along each tooth.
Glide – Move the floss between the teeth gently.
Slide – With a clean section of floss, move the floss up and down the surface of each tooth and under the gumline.
In some cases, patients have teeth that are very tightly spaced, making them more difficult to floss. Other times, patients do not have the manual dexterity required to floss their teeth. If you find yourself struggling to floss normally, there are other tools available to you manage this task. For instance, you can try electric flossers, water flossers or handheld, pre-threaded flossing sticks. These tools are also useful for those with orthodontic or dental devices that are difficult to floss around.
We Offer Comprehensive Dental Services in New Castle
Give us a call today at (302) 352-2321 to discuss your dental care requirements with us.