Tooth Repair & Replacement in New Castle, DE
Where can you find an experienced dentist for tooth repair and tooth replacement in New Castle?
Dental damage and missing teeth can make you self-conscious about your smile. But you deserve to feel good about your smile by getting the repairs and replacements needed to make your smile the best it can be. Along with enhancing your appearance, dental repair and replacement can improve your dental health, comfort, and function. Fortunately, you can get the repairs and replacements you need, easily and conveniently at our highly regarded dental practice. Discover how our dentists have the knowledge and experience required to fully restore your smile.
How Should Tooth Decay Be Treated?
According to dental experts, the most effective, convenient, and affordable form of tooth repair in New Castle is a tooth filling. The most common type is called a composite filling. These filling are made of a tooth-colored material, so they're more discreet than traditional metal fillings. The procedure requires a dentist to remove of the decayed areas of a tooth and then cover the tooth with the filling for strength and protection. Fillings are usually recommended when there is enough natural tooth structure to support the filling. But when the tooth's structure is insufficient, a better form of tooth repair is a crown.

When Do Dentists Advise Getting a Dental Crown?
A crown is type of dental cap that resembles your natural teeth, which a dentist will put onto a tooth to improve its function and strength. Our dentists can customize your dental crowns to have the same shape, translucence, and color of your other teeth so the crown will be undetectable.
A crown can be placed during two dental appointments. First, the dentist will prepare the tooth for the crown by making an impression of the tooth so the dental lab can create the crown and then covering the affected tooth with a temporary crown until the permanent crown is made. The second visit allows the dentist to secure the permanent crown into the proper place.
CEREC Crowns in New Castle
Our team at New Castle is proud to offer CEREC crowns. A CEREC crown is also called a same-day crown or crown-in-a-day. This type of crown is made right in our office during your visit.
We use computer technology to take a picture of the tooth that needs a crown and of the surrounding teeth. Then we design the crown to match the shape and color of the rest of your teeth. There's no need to take traditional impressions and send it off to a lab; we use CAD software to create the replacement tooth while you wait.
The biggest advantage of CEREC crowns is that you leave the office with a strong, permanent crown. When you have a traditional crown, it needs to be sent off to a lab to be created, and it can take days or even weeks for it to come back.
Another benefit is its strength. CEREC crowns are made from one block of material, so it is considerably stronger than many other types of crowns.
Contact our office to schedule a consultation to see if a crown could improve your smile.
Are there different types of dental bridges available?
Fillings and crowns may be good for tooth repair, but a dental bridge is a better way to replace teeth you have lost. A bridge is a permanent dental appliance that can fill in the empty space where your teeth used to be. It serves the same purpose as a removable partial denture, but a bridge is permanently bonded into your mouth.
A bridge is made up of a pair of crowns that are placed on the teeth surrounding the empty space left by the missing tooth or teeth. The crowns are secured to an artificial tooth that looks like a crown, but lacks a natural tooth beneath it. Our dentists can create any length bridge you need to accommodate the number of teeth you have lost.
If you want to replace missing teeth, please call our office for a consultation to find out whether a bridge is your ideal option.
What are your options for tooth replacement?
You must have missing teeth replaced for many cosmetic, comfort, and health reasons. Cosmetically, your smile will look better if you have all of your teeth. In terms of comfort, you need a full set of teeth to make it easier to chew, talk, and swallow. And in regard to health, you need all of your teeth to fully support the surrounding teeth, your mouth, your cheeks, and jaw. When only a few of your teeth are missing, all you need is a partial denture. If you've lost all of your teeth, then a complete denture will suit you better. Our knowledgeable dentists can provide you with the right type of dentures for you and maintain their strength through all kinds of denture repair services.
Are dental implants an effective way to restore lost teeth?
A dental implant is another worthwhile way to replace missing teeth. An implant is a small, titanium post that is surgically placed deep into the jawbone and covered with a denture or crown. Implants are similar to crowns, but an implant acts as an entire tooth rather than merely a cap. Implants are often preferred for their longevity and can last from a decade to a lifetime with proper dental care.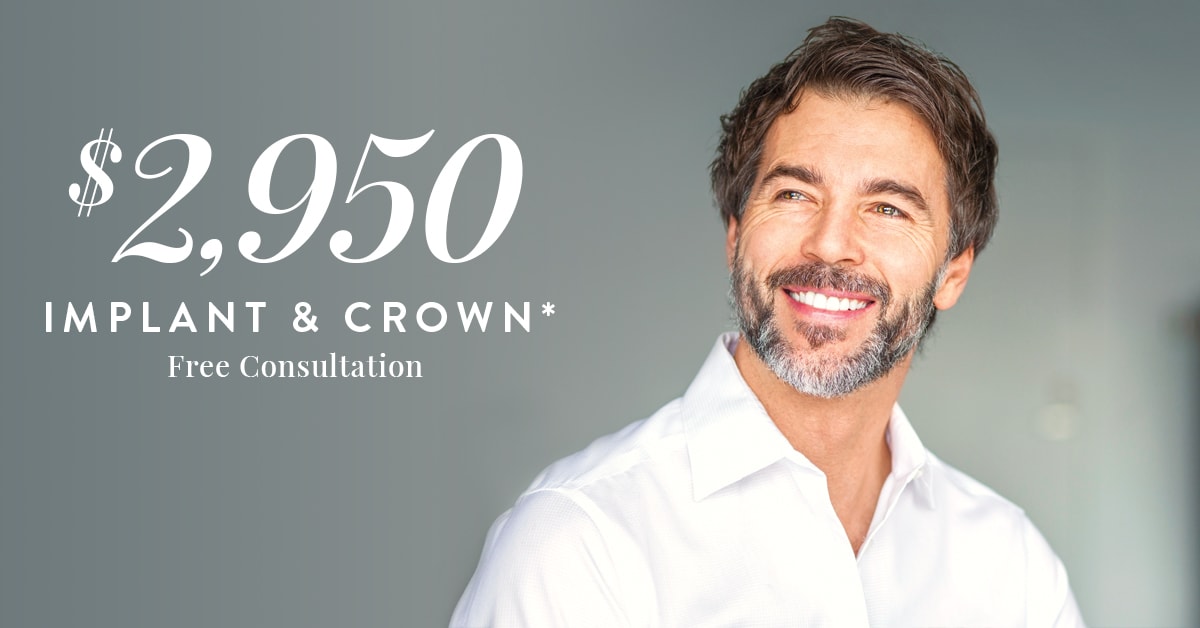 Learn More
When you suffer a dental problem and need the finest tooth replacement or tooth repair in New Castle, our dentists have the knowledge and experience to repair and replace your teeth to keep your smile at its best. Call our dental practice today to schedule an appointment to save your smile.